Ida
is a stunning film by Polish director Pawel Pawlikowski. A week before she is to take her vows to become a nun, Ana is told that she must meet with her only surviving relative, aunt Wanda, a woman she has never met. Reluctantly, Ana agrees, only to be told by Wanda that Ana is actually an orphan named Ida and her parents were killed in WW II.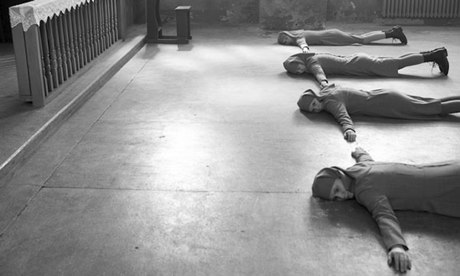 Ida/Ana and Wanda set out to find the actual location where her parents are buried. Both of them reveal a bit about themselves as the journey progresses. It's 1962 and this film looks as if it was actually filmed in a Polish village in 1962.
The cinematography is breath taking. Filmed in 4:3 aspect ratio this movie looks more like photographs from a bygone era than a film.
I am so delighted that in an age of endless super hero movies there are people out there crafting worthy cinema.